If you are visiting Jackson Hole this winter, get ready to enjoy snow. Lots of snow. Jackson Hole has recently been listed as being in the top 10 resorts with the most snowfall in the 2020/21 season so far. The icing on top; the famous tram is now open for skiers and riders to enjoy the legendary Jackson Hole views and skiing from top to bottom.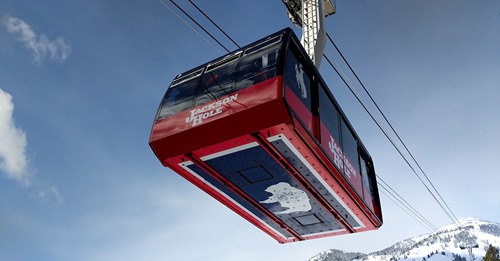 Jackson Hole is taking similar safety measures as other ski resorts against the Covid pandemic. Safety is a top priority as Jackson Hole wants to be able to stay open the full season. Safety measures include masks in lift lines, the gondola, tram and any area in closer contact with others is required. Masks are also required upon entering into a dining establishment, however after you and your group are seated the masks may be removed at your table to indulge in food and beverage. Keeping social distance in mind, staying 6 feet and spaced out from others is also a suggested guideline to follow.
New this year is a reservation system. It is important to get your reservations early by either going to the ikonpass.com or jacksonhole.com website immediately when you know your trip dates. The bonus of having reservations is the ease of knowing there will be fewer crowds.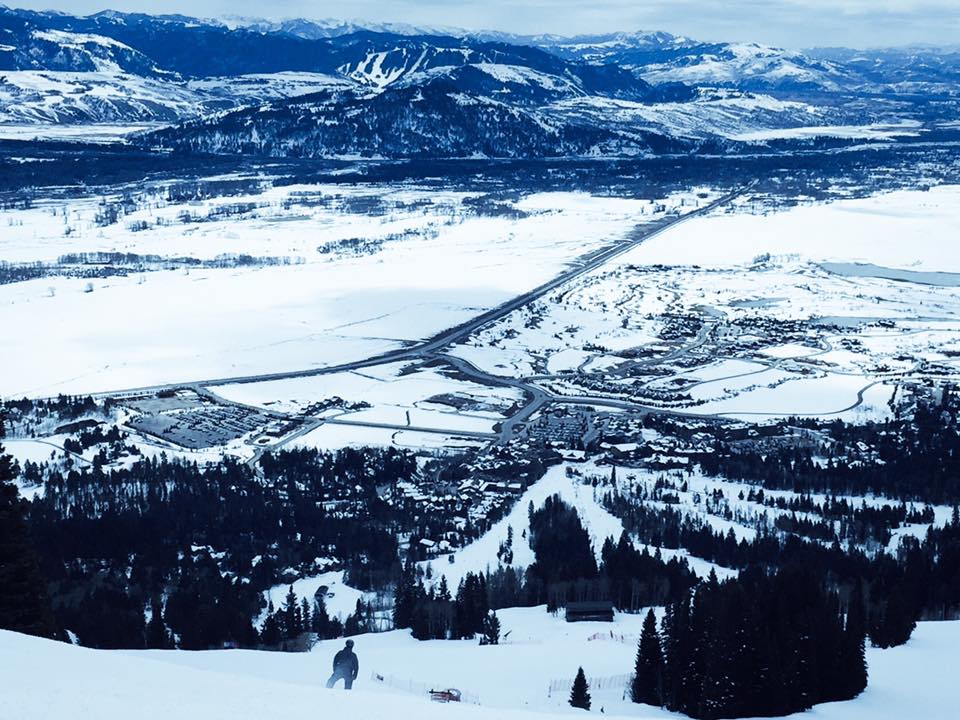 Photo: Views from Jackson Hole Mountain Resort
While in Jackson Hole, be sure to stroll the streets in the town of Jackson. An easy, 20 minute drive from the resort back to town will have you experience the true Wyoming west with an elegant, yet mountain town aura. Wander through town to enjoy the local shops, outfitters, unique art galleries and restaurants. Check out some of the quintessential western saloons. Stomp your boots and tip up your cowboy hat to enjoy the downhome Jackson experience. While there, indulge in why the town of Jackson and Jackson Hole Mountain Resort will have you dreaming of your next visit. Start your Wyoming trip planning and lodging options by visiting www.jacksonhole.me.