While January can be a quieter time of year, the snow tends to lend more inches in the month of January calling those mighty powder seekers into the mountains.
This January seems to be shaking out nicely for Jackson Hole as more storms continue to cycle through the Tetons dumping glorious powder on Jackson Hole Mountain Resort. The resort reported 40 inches in the last 6 days and 18 inches in the last 48 hours. What an amazing week skiers and riders are having at the resort with endless powder days! Especially since the sun has decided to make an appearance offering what is claimed to be the best type of ski day, a 'Bluebird Powder Day.'
Powder days in Jackson Hole are some of the best days, and we have been fortunate to have quite a few of them this ski season. As the snowflakes continue to pile up, and the base gets deeper and deeper, the powder days continue to get better and better! With colder temperatures on the mountain this week, powder turns will likely continue this afternoon and into the weekend.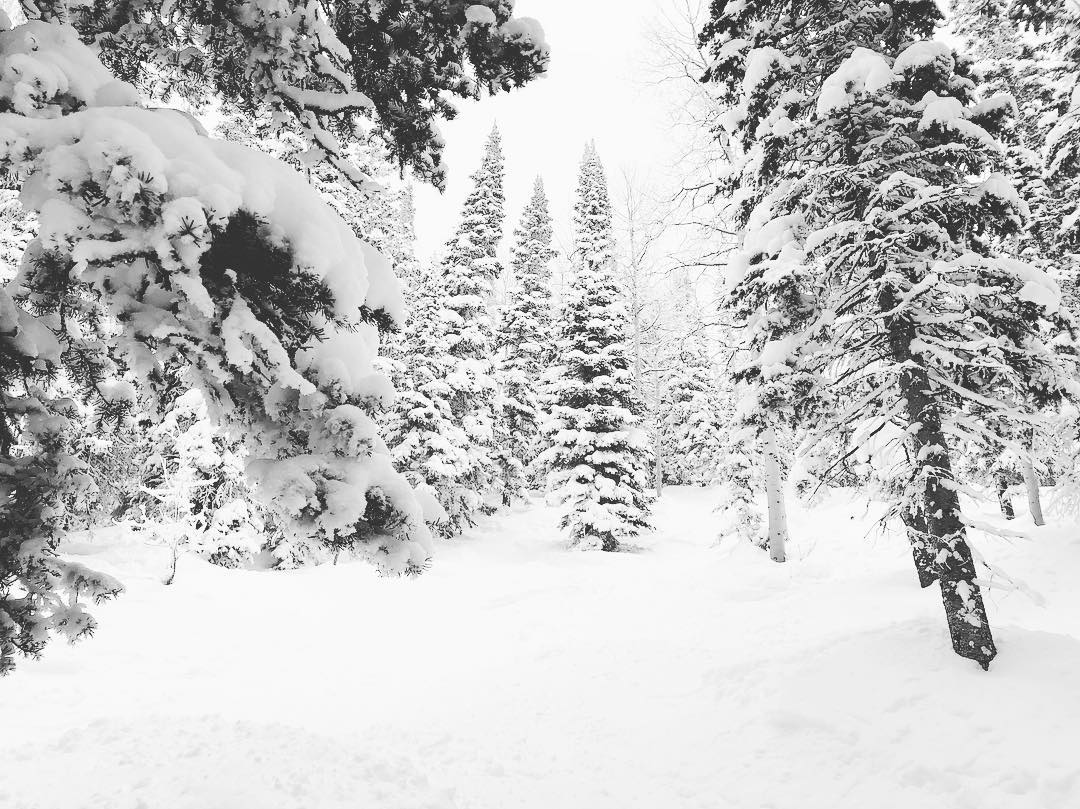 A true testament to a good powder day in Jackson Hole is when you are able to make powder turns all the way to the base. One of my favorite surprises of the snow was how nice and soft the trails were leading down to the base. Like at the summit, the powder was deep, and I was able to find some fluffy, untouched powder stashes to the sides of the slopes.
It has been an amazing snow week in Jackson and I am grateful to have a 200 plus inch base heading into February. Come on out to Jackson Hole now to experience the legendary resort and endless snow! You may get lucky enough to experience a true 'Bluebird Powder Day' too!