"It's snowing in Jackson.... I'm going to Jackson..."
I'm singing the Johnny Cash song "I'm going to Jackson...." like he is talking about Jackson Hole, Wyoming instead of Jackson, Mississippi. Instead of singing "I'm going to Jackson," the lyrics are changed with the same happy melody of "It's snowing in Jackson.... La la la.... I can't wait to ski Jackson!"
While the tune of the song plays through my head, the forecast is predicting snow through end of today (Friday) with a Winter Weather Advisory in effect. Almost 20 inches of snow has fallen in the past few days where 10 of the inches fell freshly overnight. I can just picture all of the white stuff starting to pile up on some of my favorite runs.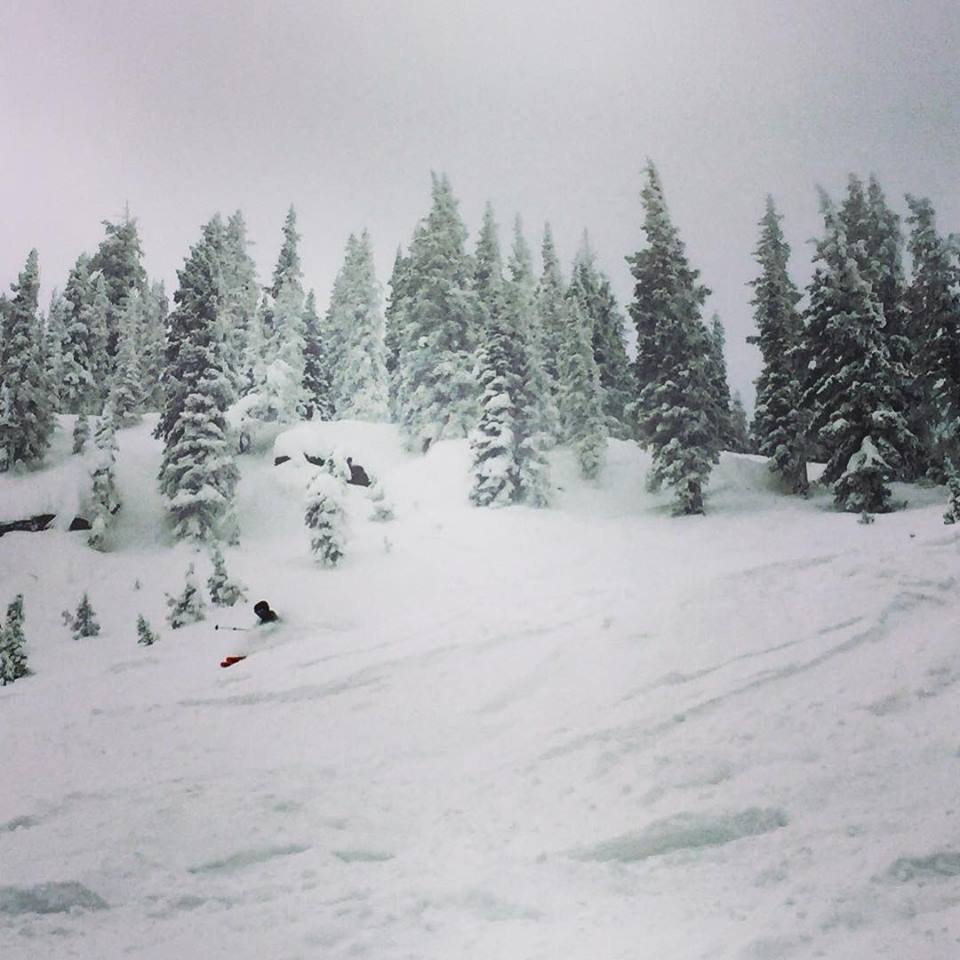 Photo: Finding fresh tracks after the recent storm.
I love visiting and skiing Jackson Hole because there is so much varied terrain. From the steeps, to the bowl off of the front ride side of the Tram. There is fun to be had for the extreme, and not so extreme (like myself) skiiers. I would say I'm that skiier that can get down almost any slope (besides hucking cliffs). I also have not found the guts to drop into Corbet's Coulier, but I can get down the blacks and most double blacks. It is just not always pretty. I'll leave the brave, fearless and more extreme skiiers to test their skills on Corbet's Coulier for the annual "Kings and Queens of Corbet's" event coming up on February 10th. They can test their skills and battle it out for the Queen or King spot. In the meantime, I'm counting down the hours until I can glide down fresh snow, steep slopes and anticipation of a fun Jackson Hole weekend ahead.
Continue to do your snowdance as we anticipate another 500+ inches of snow for the season. It's going to be a great winter ahead.