Discover the beauty of Jackson Hole by bike this summer. With several trail options for people of all ages and abilities, biking around Jackson Hole offers the perfect way to explore the Wyoming grandeur on the trails.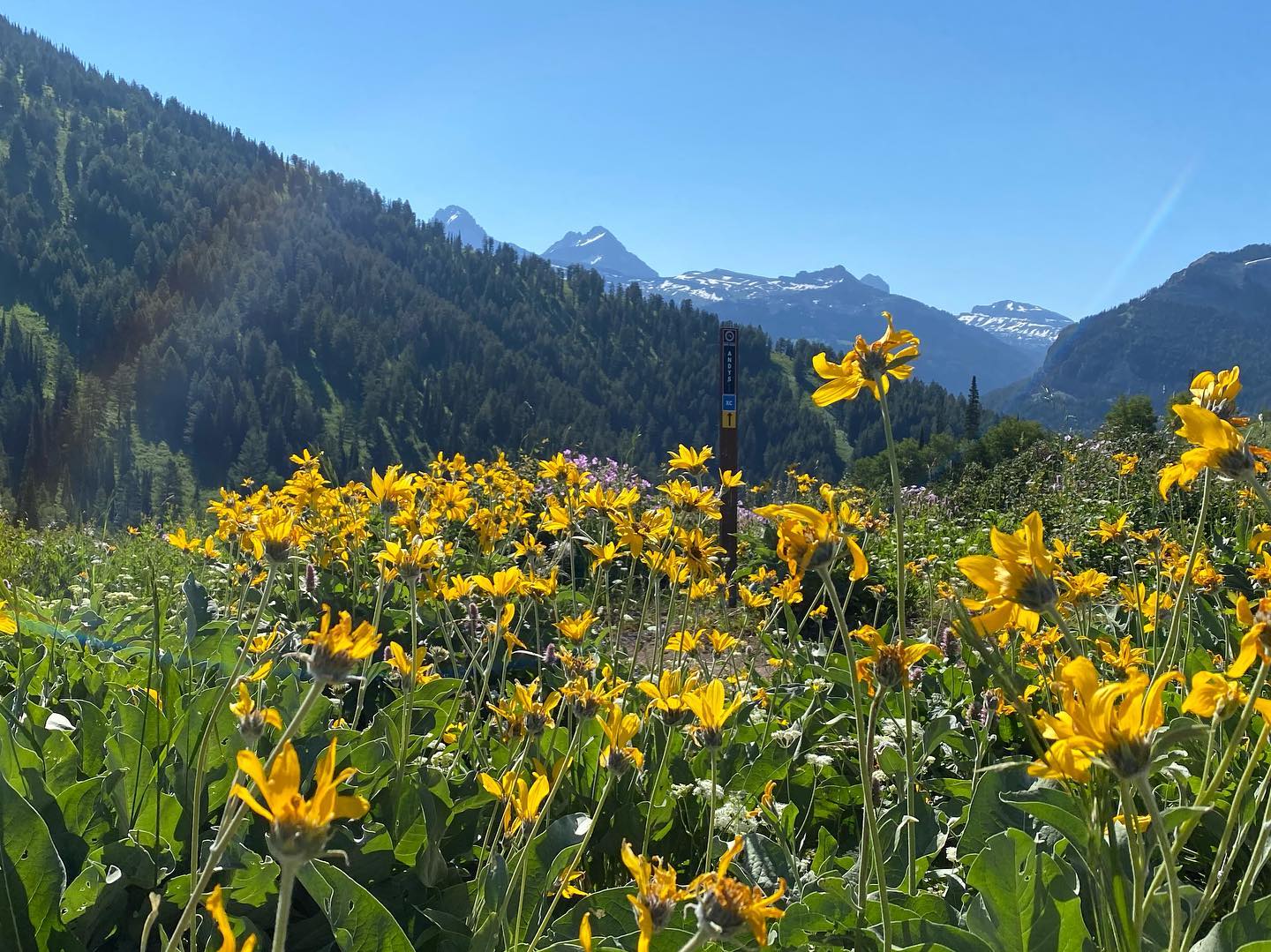 From cross country to downhill trails, steep climbs and thrilling descents, Jackson Hole truly caters to all levels. For the more intermediate rider looking to experience a day on the bike like a local, consider riding up from the base of Snow King Mountain Resort near downtown Jackson. Ascend up the mountain for great views of town and into the forest of aspen trees. Some riders will continue on the trail over to the well-known Cache Creek area. This option makes for a longer ride providing great single track with an incredible workout to check off the list.
For riders seeking downhill thrills with jumps, banks and turns, check out the bike park at Jackson Hole Mountain Resort. Chairlift access takes away the uphill grunt while riders can enjoy the relaxing lift access up the mountain. Once off, discover all of the fun trails that will have riders 'hooting and hollering' all the way down. Experience it over and over again as the chairlift gives continual access for endless two wheel fun.
If looking to capture those magnificent views of the Tetons and mountains that make Jackson so special, be sure to drive out to Teton Pass. There are a lot of amazing trails combining steep climbs to meandering cross country through the aspens and ending with thrilling descents.
Don't forget there are also road biking options and community pathways through Jackson Hole, Teton Village and Grant Teton National Park. Need to rent a bike? No problem. Several bike shops will gladly take care of all of your biking needs, both in town at Snow King Mountain Sports or up at the resort. Check out the bike trails and cycling maps provided by Friends of Pathways. A biking adventure in Jackson Hole is a must do on your visit this summer.